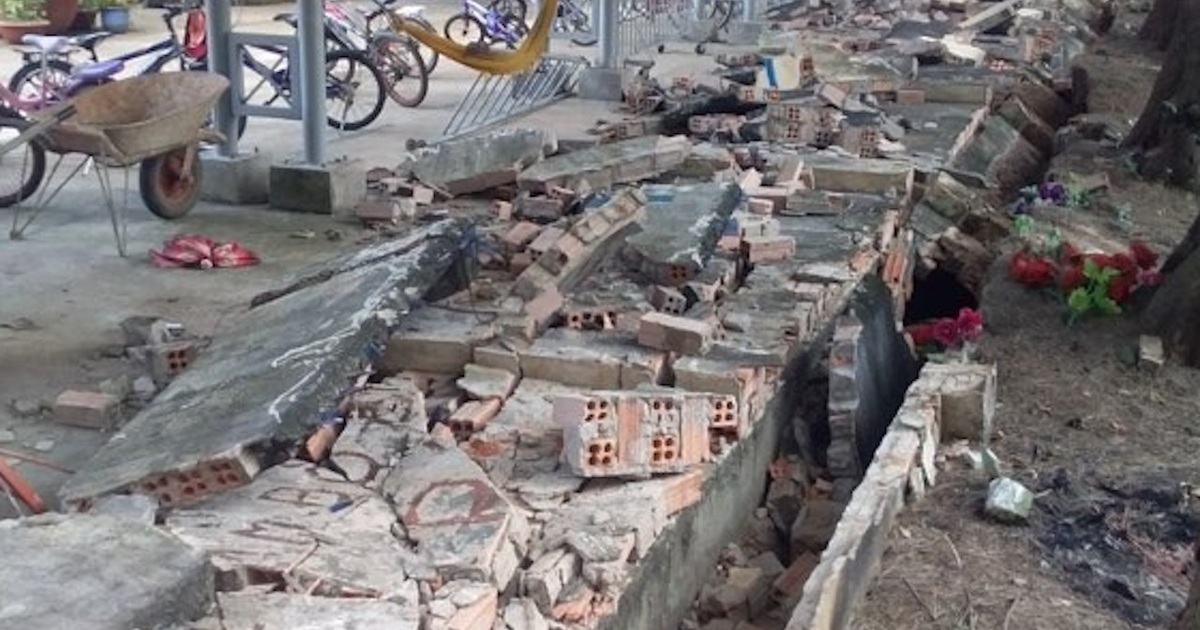 People intellectual
Nearly 30m fence of Tran Quok Toan Primary School (Gia Tan 2 Community, Tong Nhat District, Dong Nai Province) suddenly collapsed, crushing 20 bicycles of students that were built nearby.
On November 26, Mr. Bui Van Hoa – Head of Education Department of Thong Nhat District said he had grasped the incident of the collapsing wall of Tran Quoc Toan Primary School and reported it to the District People's Committee for a repair plan. And get to ensure safety for students.
According to the Board of Directors of Tran Quoc Toan Primary School, the incident happened around 2pm on November 25, when the nearly 30m long wall of the student garage suddenly collapsed.
The wall fell on top of the 20 student bicycles that were erected here and caused damage to them.
Fortunately, at the time of the incident, the students were in class so there were no casualties.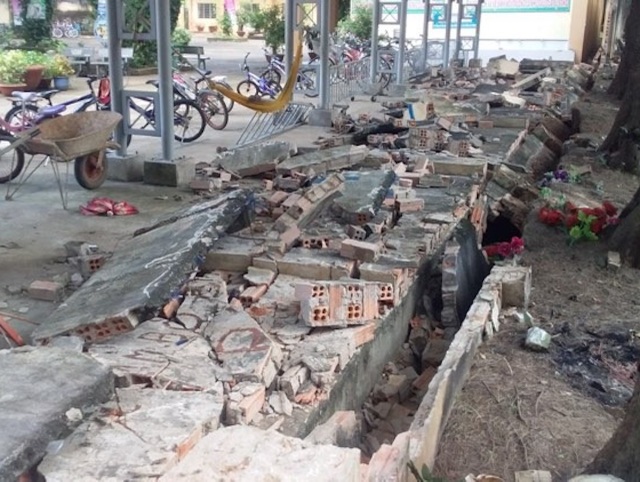 According to the record of the scene, the collapsed wall has a total length of 26.7 meters, and is 2.5 meters high, and is built of 10 cm thick bricks. In addition, the remainder of the 30-meter-long wall separating the school and the Duke Long parish cemetery is also in a state of tilt, cracking in many places and in a danger of collapse at any time.
Initially determining the cause of this problem is that the wall was built a long time ago (decades ago) and only built of brick, not with reinforced concrete bracing structure. .
Thong Nhat District Education Department also added that the unit asked the District People's Committee to repair the remaining part of the 30m from the wall that was inclined and cracked to avoid danger to students.
Faculty of People