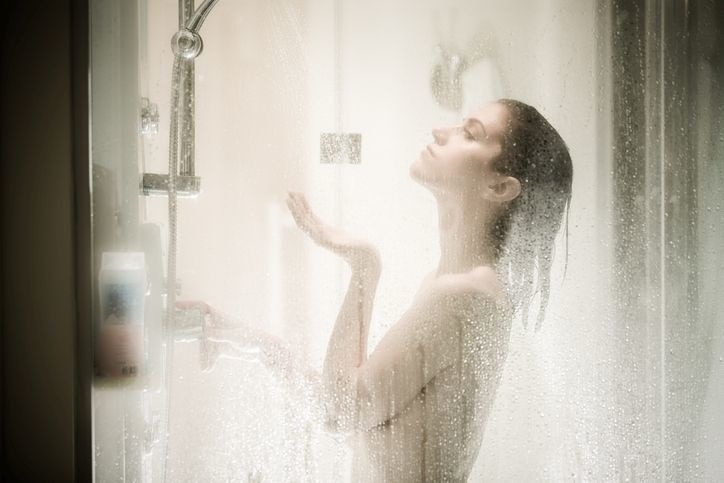 [ad_1]
Climatologists Caution: In Slovakia we have to prepare for huge changes in weather in the future.
Mehrdad Mahdjoubi, Scientist and CEO of Orbital Systems, invented a 2012 shower that recycles his own water. The main patent is a sensor that detects in a second whether to drain or return the water. Another is the filter and UV lamp, which can very quickly and certainly efficiently clean the "waste" water to clean water and return it to circulation. So, a man is washed some time with the same water, which is even cleaner than tap water.
"Thanks to our unique system, we can save up to 90% of regular water showers," Adds Roman Nedvěd from Agemon, which represents Orbital systems in Central Europe. Inventor, Swede produced Mahjjibi. His patent came in the framework of cooperation between the University of Lund and NASA's "Journeys to Mars" project today, which has more than 30 patents certified as site technology.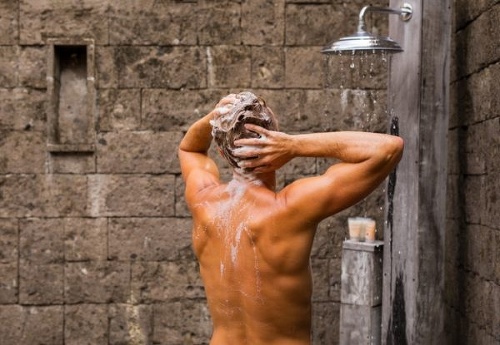 As a result, a ten minute spray uses only five to ten liters of water. This is a considerable saving compared to conventional showering, where the spray head flows over an average of 50-100 liters per spray (in the case of daily consumption of a family of four, the figure is much larger).
"Slovaks show an average of 7-10 minutes. The average daily consumption of water for a family of four is 300-400 liters. Specifies Nedvěd.
Thanks to the savings, the average family can reduce annual water costs up to 300-400 euros. We must also calculate the savings for heating water, which, unless the owner has any energy saving measures, is up to 1.5 times the cost of the water. This means that the annual energy savings for heating water and water can reach up to approximately. 900 €.
"We have calculated the return on investment in a single-family home for 6 years. Currently, we deal mainly with wet business operations such as swimming pools, sports centers, hotels or spas, but also business development projects, university buildings, hostels , Dormitory, sanitary facilities for company employees, etc. In these operations, return can be as little as a year to two, " Adds Nedvěd.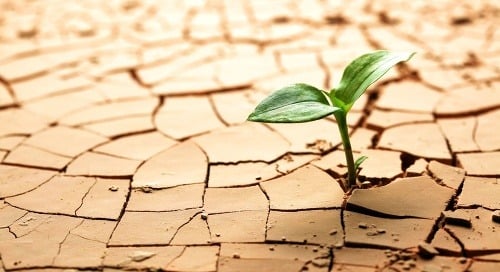 Drought is also a topic in Slovakia. Although Slovakia is in a rare geological zone, water management companies have been considering limiting water consumption in some settlements to cook, drink and personal hygiene. In the summer months, the surface water is increasingly less frequent, but the groundwater is also decreasing. This is the drop in its level that could affect our ecosystem. Therefore, water saving should be treated seriously and responsibly.
window.fbAsyncInit = function() { FB.init({ appId : '214247095256236', // App ID status : true, // check login status cookie : true, // enable cookies to allow the server to access the session xfbml : true // parse XFBML }); FB.Event.subscribe('auth.login', function () { SocialReader.afterLogin(); }); FB.getLoginStatus(function(response){ SocialReader.width = $("#floatile").length > 0 ? "narrow" : "wide"; if ((window.location+"").search("narrow") > 0) SocialReader.width = "narrow"; if ((window.location+"").search("wide") > 0) SocialReader.width = "wide"; SocialReader.showReader(response); }); }; // Load the SDK Asynchronously (function(d){ var js, id = 'facebook-jssdk'; if (d.getElementById(id)) { return; } js = d.createElement('script'); js.id = id; js.async = true; js.src = "http://connect.facebook.net/sk_SK/all.js"; d.getElementsByTagName('head')[0].appendChild(js); }(document));
window.fbAsyncInit = function() { FB.init({ appId : '214247095256236', // App ID status : true, // check login status cookie : true, // enable cookies to allow the server to access the session xfbml : true // parse XFBML }); FB.Event.subscribe('auth.login', function () { SocialReader.afterLogin(); }); FB.getLoginStatus(function(response){ SocialReader.width = $("#floatile").length > 0 ? "narrow" : "wide"; if ((window.location+"").search("narrow") > 0) SocialReader.width = "narrow"; if ((window.location+"").search("wide") > 0) SocialReader.width = "wide"; SocialReader.showReader(response); }); }; // Load the SDK Asynchronously (function(d){ var js, id = 'facebook-jssdk'; if (d.getElementById(id)) { return; } js = d.createElement('script'); js.id = id; js.async = true; js.src = "http://connect.facebook.net/sk_SK/all.js"; d.getElementsByTagName('head')[0].appendChild(js); }(document)); [ad_2]
Source link