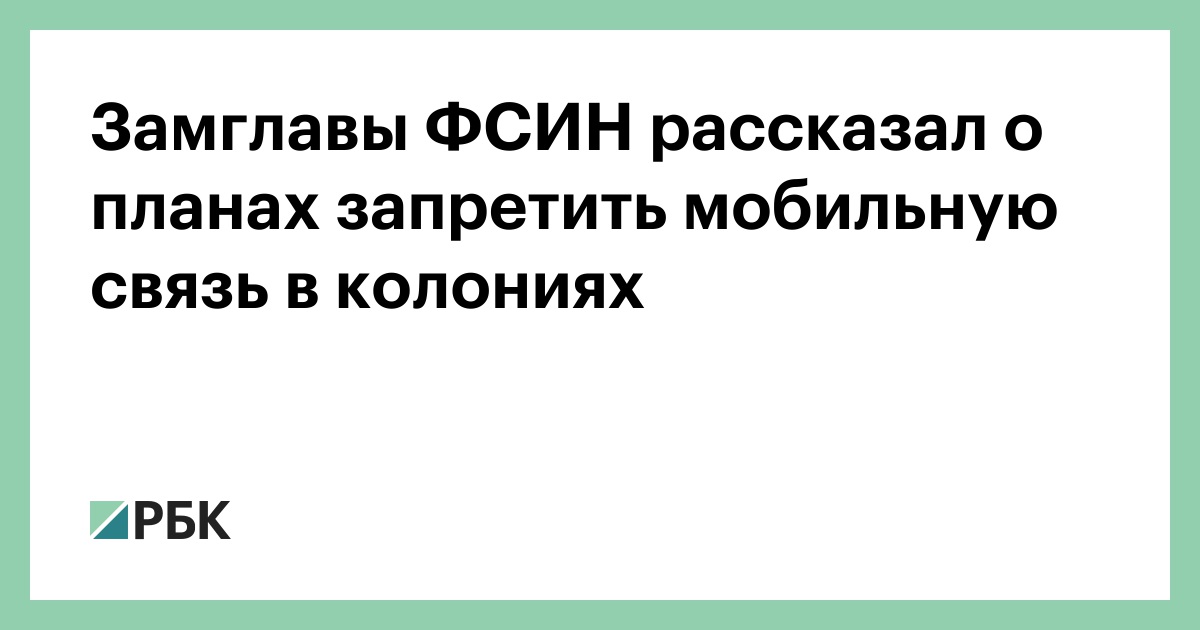 [ad_1]
The Federal Criminal Service (FSIN) intends to change the legislation under which it will be impossible to use mobile communications in the area of ​​correctional institutions, said Valery Boyarinev, deputy director of FSIN, for Interfax.
"Today we are solving the issue of excluding the communication services of mobile network operators in our correctional institutions, for which we need to make changes in individual registries," said Boyarinev. He added that in this field, the department "works closely" with the Ministry of Communications.
Go
The deputy director of the department added that changes to legislation could already have taken place in 2019. When the agency asked whether FSIN had addressed operators, Boyarin replied that "it is unprofitable for operators" because they are "trying to make a profit". He emphasized that different types of communications require different means of blocking, and it is only possible to disconnect communications in colonies by legislative changes.
Boyarinev warned that prisoners illegally tried to transfer 10 thousand phones half a year, all were seized. At the same time, those who stand in the sentence have the opportunity to speak on fixed phones under the supervision of the administration up to 15 minutes a day.
[ad_2]
Source link