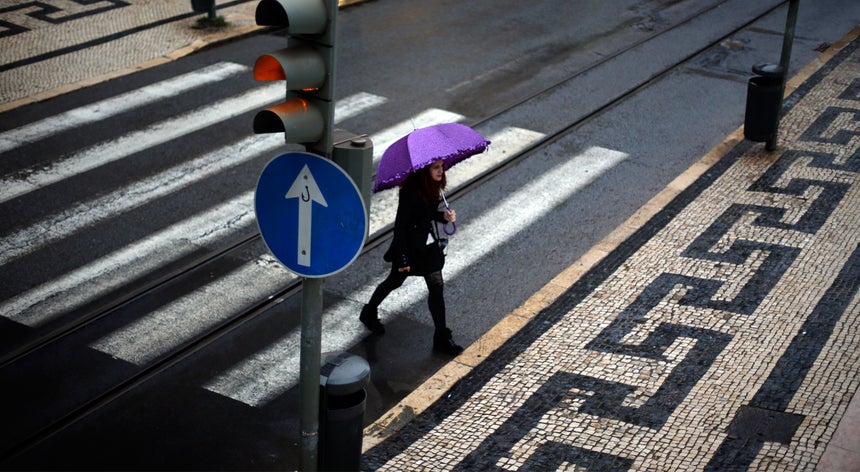 [ad_1]
"The weather conditions are expected to deteriorate over the next few hours," states the Civil Protection Statement issued after contact with the Portuguese Maritime and Atmospheric Institute (IPMA).
Meteorology expects a persistent and locally heavy rains from mid-morning to Friday, most likely "in the districts of Viana do Castelo, Braga, Porto, Vila Real, Aveiro and Viseu."The sea crisis on the western and southern shores should increase "northwestern waves" with "four to five meters high."
Winds from the southern quadrant can be "moderate to strong on the coast from the afternoon", at a speed of 85 kilometers per hour, in Minho and Douro Litoral. In the highlands, the wind will be moderate to strong, which will be highlighted from the afternoon "at speeds of up to 100 km / h, especially in the Minho region".
In turn, IPMA became orange, which points to the districts of Viana do Castelo and Braga. On the basis of this decision, a prediction of persistent rain, sometimes strong, during the half-day. Viseu, Porto, Vila Real and Aveiro are under a yellow warning for the same reason.
Still under the yellow warning, but due to the unrests of the sea, Port, Faro, Setúbal, Viana do Castelo, Lisbon, Leiria, Beja, Aveiro, Coimbra and Braga. There is also a yellow warning from the wind in Porto, Guarda, Vila Real, Viana do Castelo and Braga.
The orange warning is the second of the four scale. Draws attention to a moderate to very risky weather diagram. A yellow warning, the third scale, indicates a dangerous situation for certain activities.
Eight bars are closed
The National Maritime Administration said that this Friday is closed to navigation or ships in mainland Portugal. Three others are conditioned by a strong maritime turnaround.
The Caminha Bar, Vila Praia de Yançora, Douro, Esposende, Póvoa de Varzim, Vila do Conde, Ericeira and Sao Martinho do Porto are closed.
Viana do Castelo is dependent on vessels of less than 30 meters in length and Aveiro and Figueira da Foz vessels to ships less than 35 meters in length.
c / Lusa
[ad_2]
Source link