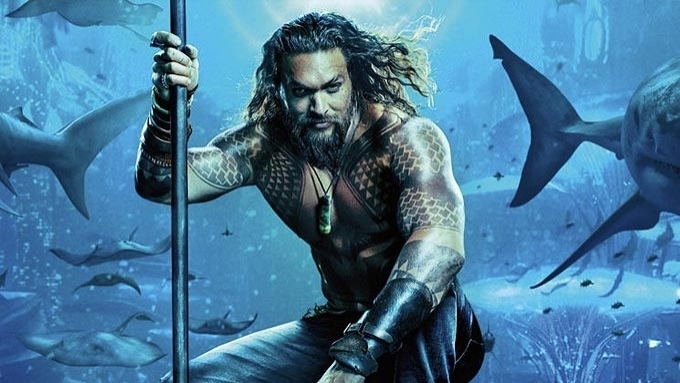 [ad_1]
AquamanJason Momoa and Amber Heard will meet with their Philippine fan when they visit the Philippines in 2018.
Hollywood stars will attend the Asian Premiere Aquaman in Manila December 11th.
Jason and Amber will also participate in the Fan event, which will be held on the same day.
Director James Wan, best known as The Conjuring 1 and 2, Insidious 1 and 2, and Furious 7, will also come to the Philippines.
Aquaman is supposed to open in the Philippine cinema December 13th, 2018.
Jason plays the title role in Aquaman, a film that reveals the story of the origins of the half-man, half of Atlante Arthur Curry.
Amber is fired as Mera, the wicked warrior and Aquamani ally through his journey.
Oscar winner Nicole Kidman is also a star in a movie, such as Atlanna, mother Jason named Arthur.
In addition to the Philippines, China is the only other Asian country that is part of a global tour.
Here is a list of Jason and Amber as they travel across four continents to present their superhero movie:
November 18 – Beijing: Film shows and the event of fans
November 26 – London: Live Stream World Premiere
December 1 – New York City: Fan Event
December 11 – Manila: Asian Premiere and Fan Event
December 12 – Los Angeles: Live Stream US Premiere
December 14 – Miami: Press Day
December 18 – Gold Coast: Australian Prime Minister
December 19 – Sydney: Fan Event
December 21 – Hawaii: Special Events
/*$(document).ready(function(){ if(getCookieISPR('ISPR_agreed') === true){ $(".ISPR-useragreement").hide(); } });*/
function statusChangeCallback(response) { console.log(response); // The response object is returned with a status field that lets the // app know the current login status of the person. // Full docs on the response object can be found in the documentation // for FB.getLoginStatus(). if (response.status === 'connected') { // Logged into your app and Facebook. fb_API(); } else if (response.status === 'not_authorized') { // The person is logged into Facebook, but not your app. setCookie("__pl", "", -1); setCookie("__cx_update_profile", "", -1); setCookie("__cx_1st_time", "", -1); setCookie("__eid", "", -1); } else { // The person is not logged into Facebook, so we're not sure if // they are logged into this app or not. setCookie("__pl", -1, -99999); setCookie("__cx_update_profile", -1, -99999); setCookie("__cx_1st_time", -1, -99999); setCookie("__eid", -1, -99999); } } function checkLoginState() { FB.getLoginStatus(function(response) { statusChangeCallback(response); }); }
function fb_API() {
FB.api('/me', { fields: "name, first_name, last_name, email, age_range, bio, birthday, picture, link, gender, locale, timezone, updated_time, verified" }, function(response) { if (getCookie("__pl") === "") { var udata = response; $.ajax({ "url": "https://www.pep.ph/services/prepare", "data": response, "dataType": "jsonp", contentType: "application/json", jsonpCallback: "jsonpCallback", beforeSubmit: function() { console.log("Sending..."); }, success: function(response, status) { if (status == "success" || status == 200) { var current = new Date().getFullYear(); var Birthyear = new Date(udata.birthday).getFullYear(); var age = current - Birthyear; var gaUserData = '{"userId": "'+udata.id+'","userProfilesmember-id": "'+udata.id+'","userProfilesgender": "'+udata.gender+'","userProfilesage": "'+age+'","userProfilesbyear": "'+Birthyear+'","site": "pep.ph","userFbProfile":"'+udata.link+'","userName":"'+udata.name+'","avatar":"'+udata.picture.data.url+'","fname":"'+udata.first_name+'"}';
setCookie("gaUserData", gaUserData, 1); setCookie("__pl", udata.name, 30); //setgaUserData(response); $('#fb-login-img').addClass("hidden"); $(".ISPR-useragreement").addClass('hidden'); $('.fb-login-title').addClass("hidden"); $('#fb-logged-in').removeClass("hidden"); $('#fb-logout').removeClass("hidden"); $("#fb-user-pp").attr("src", udata.picture.data.url); $(".fb-user-pp").attr("src", udata.picture.data.url); $(".fb-user-pp").removeClass("hidden"); $('#fb-welcome').text("Welcome, " + udata.name + "!"); console.log(response.message); document.location.reload(); } else if (response.status == "failed") { console.log(response.message); } } }); } else {
$('#fb-login-img').addClass("hidden"); $(".ISPR-useragreement").addClass('hidden'); $('.fb-login-title').addClass("hidden"); $('#fb-logged-in').removeClass("hidden"); $('#fb-logout').removeClass("hidden"); $("#fb-user-pp").attr("src", response.picture.data.url); $(".fb-user-pp").attr("src", response.picture.data.url); $(".fb-user-pp").removeClass("hidden"); $('#fb-welcome').text("Welcome, " + response.name + "!"); }
}); }
function getCookieISPR(cname) { var name = cname + "="; var decodedCookie = decodeURIComponent(document.cookie); var ca = decodedCookie.split(';'); for(var i = 0; i 0 || getCookieISPR('ISPR_agreed') === true){*/ FB.login(function(response) { /*if(getCookieISPR('ISPR_agreed') === null){ setCookie('ISPR_agreed',true,365 * 2); }*/ if (getCookie("__pl") == ""){ if (response.authResponse) { console.log('Welcome! Fetching your information.... '); access_token = response.authResponse.accessToken; //get access token user_id = response.authResponse.userID; //get FB UID
statusChangeCallback(response);
} else { //user hit cancel button console.log('User cancelled login or did not fully authorize.');
} } }, { // return_scopes: true, // auth_type: 'reauthenticate', // auth_nonce: '{random-nonce}', scope: 'email, public_profile, user_birthday' });
/*} else { alert('Please check the user agreement before logging in'); }*/ } function fb_logout(){ FB.logout(function(response) { setCookie("__pl", "", -1); setCookie("__cx_update_profile", "", -1); setCookie("__cx_1st_time", "", -1); setCookie("__eid", "", -1); setCookie("gaUserData", "", -1); $('#fb-logged-in').addClass("hidden"); $('#fb-logout').addClass("hidden"); $('#fb-login-img').removeClass("hidden"); $(".ISPR-useragreement").removeClass('hidden'); $('.fb-login-title').removeClass("hidden"); $(".fb-user-pp").addClass("hidden"); $(".fb-user-pp").attr("src", ""); console.log('User has been logged out.'); document.location.reload(); }); } function setCookie(cname, cvalue, exdays) { var d = new Date(); d.setTime(d.getTime() + (exdays*24*60*60*1000)); var expires = "expires="+d.toUTCString(); document.cookie = cname + "=" + cvalue + "; " + expires + "; path=/; domain=.pep.ph"; } function getCookie(cname) { var name = cname + "="; var ca = document.cookie.split(';'); for(var i=0; i [ad_2]
Source link