[ad_1]
School principals are pushing for expanded, fast-track, on-the-job training programs to help repair a desperate shortage of new teachers.
The Secondary Principality Association has asked the Government to expand the existing learning first NZ Scheme, which only provides nine weeks of intensive training before giving trainers the control of their own classes.
It also asked the Ministry of Education to investigate the development of more on-the-job training schemes.
Briefing Papers Released To The Weekend Herald Under the Official Information Act show Education Minister Chris Hipkins made a unsuccessful bid to include a controversy fund for new on-the-job training schemes in the year's budget, and is still driving official work on the proposal.
Domestic students starting traditional campus adjustment teacher training courses dropped by a third in the seven years to last year, from 4235 to 2790 excluding early childhood.
But 750 people applied for only 80 places in learning first's last intake who started their training this month and will start studying in the new year.
Terrace Toluah, who joined the scheme a year ago and began teaching English in Massey High School in January, has two children from 10 and 5 years and can not afford to pay a year's wages.
The 29-year-old and her partner Luke Kanuta, a photo with two children, are supporting their family and planning for a wedding – they are married today.
Toloa finished her bachelor of Arts in 2012, but then worked in five-year accounts to support her children.
"I have always wanted to go to study but training college, with their year off and no income for a year, I just could not do it," she said.
With Teach First, she has only weeks of summer training that requires trying to live on site so that she can absorb bicurality and culture responsiveness – key values ​​of a scheme that is important to be "a social change organization" by placing high-achieving Teachers in Low-Disease Schools.
She left Kunta with the four children, while studying.
"It's really hard," she said. "But we planned for it, we even had plans for the meal."
The Ministry of Education is facing a lack of 850 teachers next year, and launched a campaign to recruit 900 instructors from overseas.
Gendovie College chief Richard Dixie, who heads the Auckland Secondary Principality, found no New Zealand teachers available to fill an empty math job in the new year, but had 18 overseas applicants, "many Whom are unsuitable ".
"Principals are very mad to lower the quality of teachers in the classroom," he said.
In contrast, Massey High School major Glen Denham has taught first trains as Toluya are "outstanding".
"We are involved with this gift, it's a talent pool that you can not match," he said.
Learning first is a charity funded by sponsors, although the ministry pays the training teachers.
After nine weeks of intensive training, the trains are studying for 0.6 in a normal week, which in Toluna's case mentions three English classes. She students, marks and prepares lessons in the rest of the week and attends courses in the holidays.
The Ministry also funds the schools to deliver an elderly teacher to remind each training for 0.2 of a week for the two year training period.
The University of Auckland has provided the training when the scheme started with 20 trainees in 2012, but pulled in 2016 after the education minister Heqia Parata expands the intake to 30 in 2016 and 50 in 2017. (Hipkins expands it to 80 this year).
Professor Grey Aitken, who was a decor of education at the time, said that only a few students had the "confidence and natural ability to start learning with reduced up-front preparation".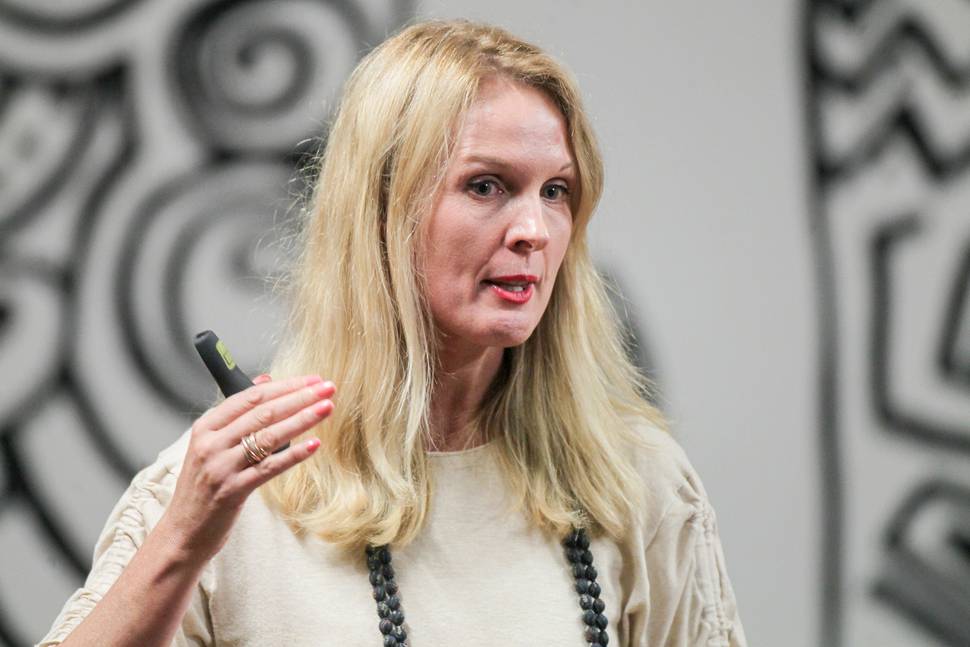 Frances Valintine's Mind Lab at Unitec has now taken on the training role.
In Massey High School, Tolua worked together with a traditional training that she said was "More Prepared for Lecture Planning". In contrast, Teach First's Summer Course focuses on building relationships with low-decile students.
She encouraged ideas such as a pass to each student in a circle, asking every student to talk about their cultural makeup and their hopes for the year, build a web with the thread, then throw a cushion on the web and say, "If One of you drops the string, this place will fall apart. "
"It helped happen with the students," she said.
"I had a class full of students that they think they are dumb, they are like," We are athletes, islanders are dumb. "I said to them, if you can talk more than one Language, is smart as a lot of people.
All her students are under the curriculum level for their age at the beginning of the year, but 90 percent are now at or above their age.
Hipkins said the first "proved that training-based training can deliver excellent teachers in a timely fashion".
"This demonstrates that there is room for working training teachers and the government will continue to look for future opportunities where they can produce relatively positive results."
How it works
• Applicants pass a nine-week intensive training program.
• They are taught to study three days of classes a week – with the rest of the time making marking, preparing lessons and attending courses in the holidays – over the next two years.
• During this time, a senior teacher is free for one day a week to prolong the training.
• About 750 people applied for 80 places in the final intake.
[ad_2]
Source link