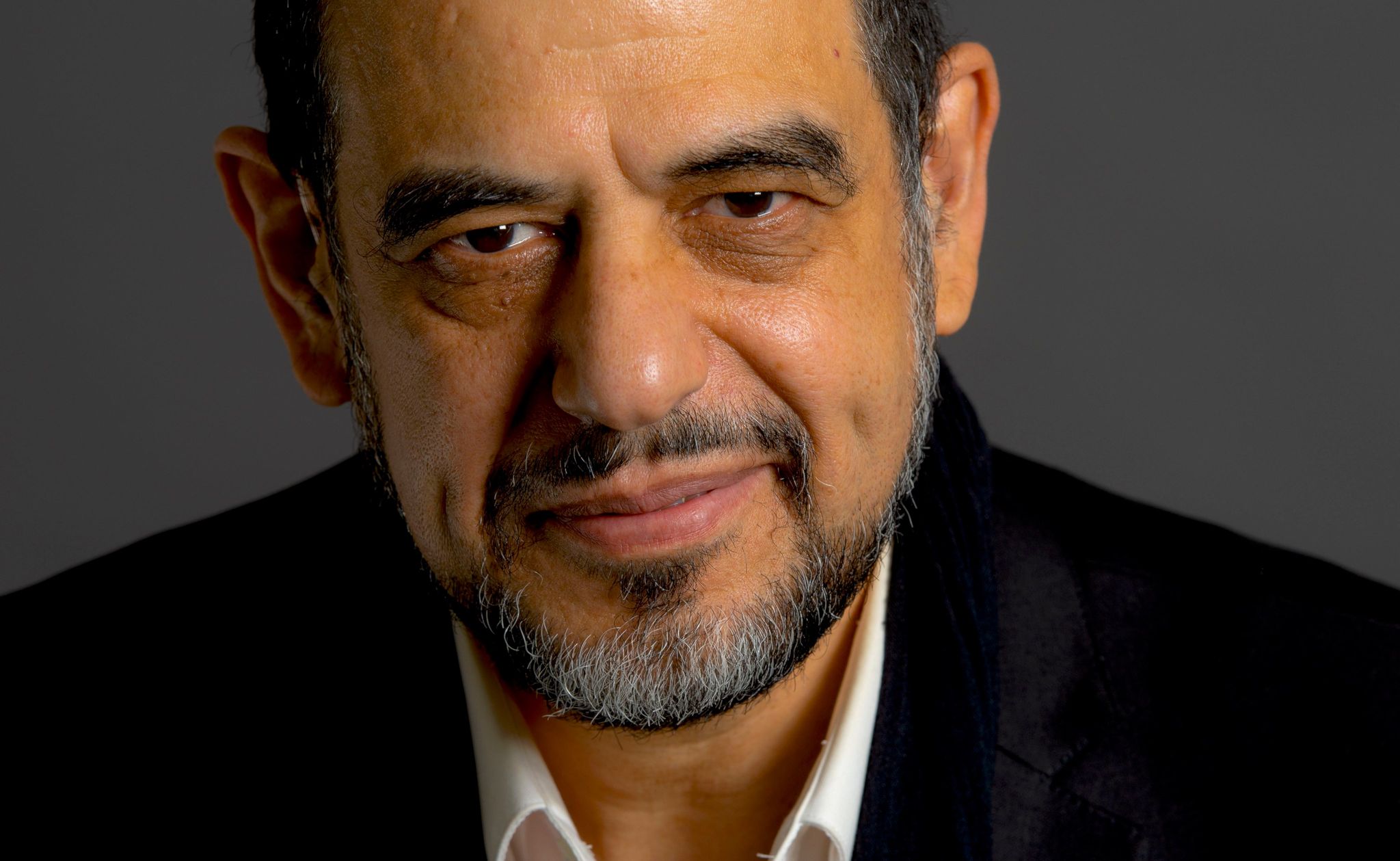 What is the SovereignS Anonymous Users Program?
A radio program that enables the service of rehabilitation of prisoners in Quebec by inviting artists from different backgrounds, in particular stars, to create a bridge between the prison world and the outside world. The idea is that inmates can get a better idea of ​​themselves, talk about themselves and have a look at each other.
What are the media and social repercussions?
It is certain that there was direct fallout on the inmates participating in the show. Many of them have made this program their apprenticeship, because it is not only radio, but it is also educational. Many of them have acquired new tools to communicate publicly, to express themselves about personal matters. It is not for them to talk like a journalist or a columnist, but to talk about their lives, their careers and especially their life projects.
For me, Sovereign Anonymous is this: "I do not want to know what you did as a crime, but I want to know what you did as a life project, which must be presented in a certain way." This is where I appeal to culture, creation and artists. Nearly 90% of anonymous users sovereigns are creators, agents of culture who have been extraordinary collaborators and who have helped me in my mission.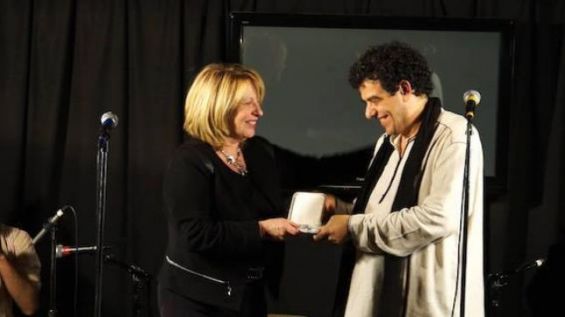 Mohamed Lotfi during the 25th anniversary of his program Sovereigns Anonymous, received the medal from the National Assembly of Christine St-Pierre, the then Minister of Culture.
For the media coverage, it is certain that 30 Quebecers have been learning about the program for 30 years, and when the prize is announced, many congratulations are received. People know that the fact that the program was carried out during the whole time is not easy, especially since the work of social reintegration is not done in the medium term. Today, I am proud to see anonymous sovereigns integrated, who work, who have established a family.
You have recently received the Prix du Québec in recognition of this work. What could the distinction present to you?
This represents so many things and I would like to have a special idea and to give a tribute to the actor Michelle Mongeau, who just left us and played a key role without whom I would not get this award. .
The award represents for me a tribute to free radio. What I have been doing for more than thirty years is the service of social causes, the rehabilitation of incarcerated people, which suffers from a lot of indifference and which I consider that the award officially gives tribute.
What can we read in the book that you recently devoted to sovereign anonymous users?
This work, "Flights of Time", brings together fifty texts to travel the experience of anonymous users and my personal reflections on rehabilitation, the imprisonment of a prisoner, but also a lot of anecdotes with our guests, such as Céline Dion, Albert Jacquard, Abbé Pierre …
These are chronicles of the "anonymous years", where we find many testimonies of prisoners. Each of the texts ends with a song or a writing by an anonymous Sovereign user. This is a book that allowed me to lighten up by sharing these stories. There is sale here in Quebec, not yet in Morocco, but I hope it can be done.
In 2008 and 2009, you organized a similar meeting at the Okacha Women's Casablanca. What memory do you keep of it?
I hold a memory of emotion and admiration for these extraordinary women, detained but free in their hearts and minds and who have given me the privilege to trust me, to tell them about their lives and to make me confident enough to work in a theater Text and say it for an audience, in the presence of the artist Saida Fikri, thanks to the Mohammed as Institute for the Reintegration of Prisoners, which allowed me to go to this establishment.
After sowing this small experiment, the idea stuck and last year I learned that there was a regular radio show in Okacha called Idmaj, with the collaboration of the UK Embassy. In Morocco.
How successful has the program been in deconstructing some received ideas about the ability of ex-prisoners to reintegrate into society?
It is difficult for me to answer in a definite way, but I will say that I have received a lot of testimonies from listeners, who say that it has changed their perception of the rehabilitation of incarcerated people. When a listener hears a prisoner on the radio in Sovereigns anonymous users, he forgets his quality and this is a change.
Being in prison where many journalists do not go, I was able to report on certain realities in society. This is what I also did in the framework of the Macadam Tribus program that I presented on Radio Canada, and where of my 200 reports, a third was devoted to the prison world.
From there, I cannot say that the change was revolutionary; It will be the day when the anonymous users sovereigns are in all prisons!
Is it easy for you to achieve the rehabilitation of the inside of the prisons?
My past in theater has made me feel comfortable where I am, without barriers, even when I am in a place surrounded by bars like the prison. Deep down, I broke down the barriers before I went to the places. I have dance, painting, cinema, acting, directing, radio and television animation, writing … this allows me to have a very great openness to the world and in prison, I have an attitude of complete openness.
This made other people – in this case the inmates – approach me in a very spontaneous way. When a journalist opens his arms to people, employs himself and gives voice to categories that have not many of them, it really pushes people to speak openly about their realities and their future.
Being in the prison environment through this, I was also the only journalist to make two radio documentaries for Radio Canada about the Haitian deportes, which also allowed us in Quebec to open up to our historical realities. Because I already know some in jail here.
Mohamed Lotfi on the 25th Anniversary of Sovereigns Anonymous / Ph. Mohamed Lotfi
What has struck you most in this long career in radio?
The extraordinary opportunity to do what I love in complete freedom. This is really a gift because it is not true to say that all journalists are free, do what they want and when they want. In my case, I was able to do this and I never felt that it was imposed a way to see things.
My attachment to my freedom comes a long way. In Morocco and even in the years of lead, I could do theater, dance, ballet, television. I fight to make my show "Dansons", at 18, on the National Premier Channel for six months; This was the first dance program in the history of Moroccan television. The freedom to do things strikes me, but it always reminds me that you have to fight to get it.
Mohamed Lotfi Backstage at Mohammed V Theater in Rabbit – 1979 / Dr. Mohamed Lotfi
What are your future projects related to Sovereigns Anonymous?
I am waiting for the end of this plague to first celebrate the distinction with the detainees and find my anonymous rulers, working with them on what we have already planned. Normally, the dating program is over and I should retire, but I find it too sudden to fail like this.
I suggested to the Correctional du Quebec, for which I now do this program, to work part-time. We will therefore work one day a week with theater workshops. I turn to my first loves and deepen with the inmates that I am already doing with them. Anonymous users sovereign, it should not forget, this is also theatricality.
In the last seven years, I have also worked with prisoners on short films and through the workshops we will deepen this extraordinary exercise which is called dramatic art. Each prisoner will play his own role. Art seems appropriate for me to be able to distance myself from reality. It allows you to take a step back from yourself and see yourself better, to have the therapeutic means when you get out of jail to keep some distance from what brings a prisoner back to jail.