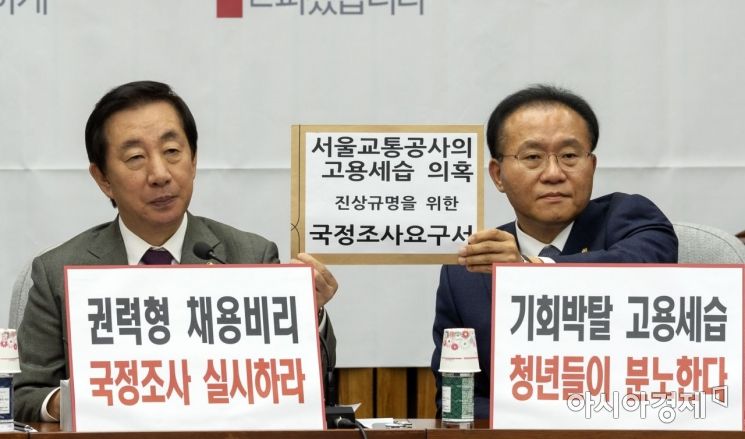 [ad_1]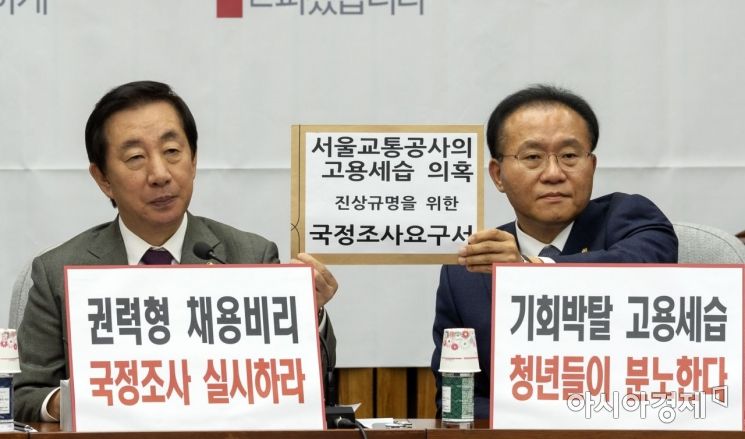 Kim Sung-tae, a member of the ruling Liberal Democratic Party (KPA), called for a state investigation into the suspicion of recruiting Seoul Transportation Corporation during a session of the National Assembly on 19 October.
[아시아경제 강나훔 기자] On Tuesday, the Liberal Democratic Party (KCTU) presented a bill amending the Law on Labor Coordination and Employment Relations, which prohibits the employment of trade union members from friendly associations.
Lee Jae-soo, a representative of the ruling Liberal Democratic Party (LDP), said: "The public consensus on the employment and employment of unemployed public organizations, such as the Seoul Metropolitan Transportation Corporation, has failed."
"The Democratic Party has not yet responded to the demands of the opposition party to investigate accusations of hiring or hiring unions in the public sector," the spokesman said. "Democrats must join the demand for a state investigation. This is something that needs to be done to people, even if it is based on support."
"There is a clear agreement between the ruling and opposition parties in Cheong Wa Dae on 5 September that the decisions and opposition parties have agreed to improve the system of equity of employment and rehabilitation, which refers to employment. This is a constitutional obligation that the National Assembly must adopt in order to prepare measures. "
He said: "In order to fulfill the duties of the National Assembly we have to take part in the adoption of the law on violence."
Kang Nahum reporter [email protected]
[ad_2]
Source link