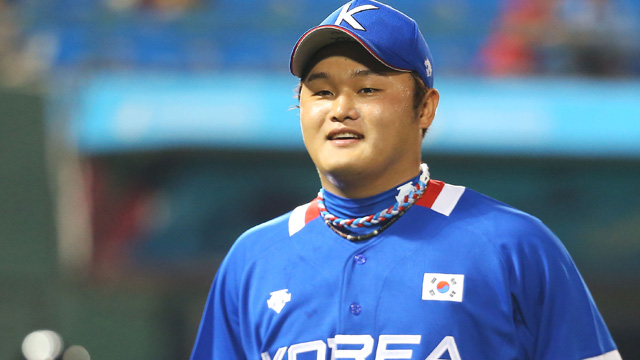 NC infielder Kang Min-guk, store with KT Hong Sung-moo suitcase

Entry 2018.11.14 (15:40)
<! – View
->

News from the United Nations
Pro baseball NC Dynos and kt wiz exchanged the strength of the infielder (26) and the Hong Sung-moo pitcher (25) on the 14th day.
Right-wing skipper Hong Sung-moo, who moved from NC to NC, was the national team for the Asian Championship in Asia 2012 and the 2014 Asian Games.
This season he had 1 victory, 1 saving, 2 goals and an average ERA of 8.80 in 17 matches of the FUTUPS LEAGUE.
When he moved from NC to KT, Kang graduated from Dongguk University and in 2014 became NC's first athlete and from 2014 to 2016 he lived in professional careers in three seasons. In 2017, he joined the office and returned to the NC in September after completing his military service.
The All-Futures League had 89 homers, 263 hits, 70 hits (.266), eight homers, and 50 IRs and eight legs.
Kim Jong-moon, head of the NC, said: "Hong Sung-moo is a right-handed skier with a good straight pitch and a good tilting range." "I expect to grow in a new environment and have the necessary role for our team."
Lee Sung-yong, team leader, explained: "We are working to strengthen the resources of infantry reserves." He explained that Kang Min-guk is an opportunity for a wide circle of balls, numbers and power,.
Hong Seong-moo will join NC Camp Camp 1 (CAMP 1) at Masan Stadium in Gyeongsangnam-do on May 15th. Government Kang attended rehabilitation and reconstruction training in Katywiz Park in Suwon, Gyeonggi-do from the age of 14.
[사진 출처 : 연합뉴스]
Source link