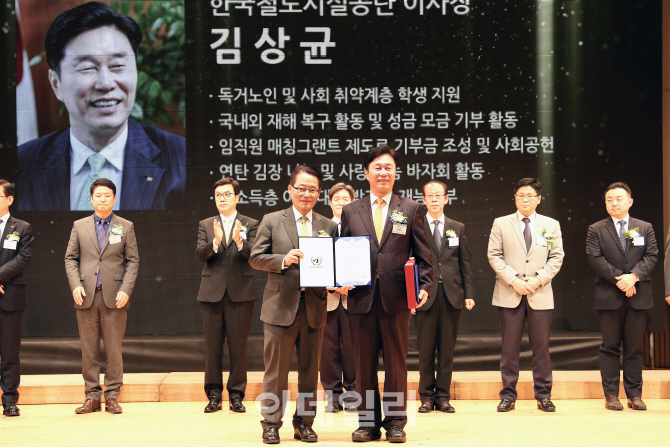 [ad_1]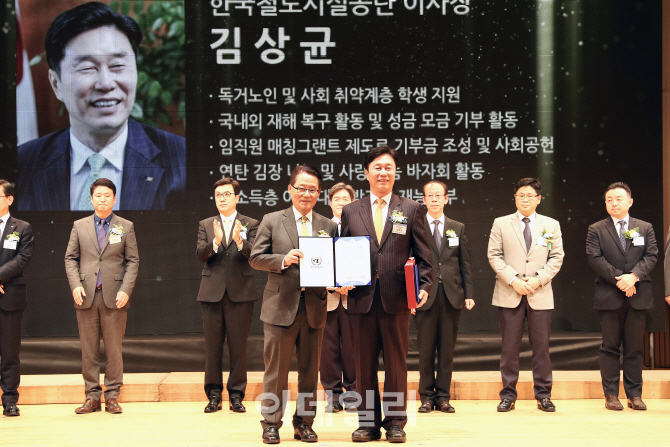 Kim Sang-gyun, President of Railroad Corporation
[이데일리 박민 기자] On August 8, the Korean Railway Administration announced that President Kim Sang Kyun received a wonderful impression on the Korean Prize at the "Grand Prize for the Year 2018" Prize, hosted by the United Nations Volunteer Association of Korean Associations.
Kim received the "Beautiful Korea" award, which was won by only 12 winners, acknowledging his contribution to the division where he needed help, such as the community.
A railway company is a social security fund created by voluntary employee grants and a distribution fund. It is a 100-year-old youth fund residing close to the main headquarters and five regional seats (Seoul, Busan, Daejeon, Wonju, Suncheon). The KR project was introduced to provide scholarships, uniforms and cultural experiences.
In order to stabilize the lives of elderly and vulnerable people living alone, community-based exchange activities, such as briquettes and kimchi activities, and bazaars with local communities, social enterprises and social institutions continue.
Especially in the case of an industrial disaster, such as a quake in a country that is in the process of receiving business from abroad, employees visit a website directly to support the product. We gave warm support and practical help to local people, such as Nepal and Indonesia.
President Kim said: "We will continue to develop various activities in the field of social contributions to become a public institution that will grow and at the same time exist in local communities both in Korea and abroad."
[ad_2]
Source link