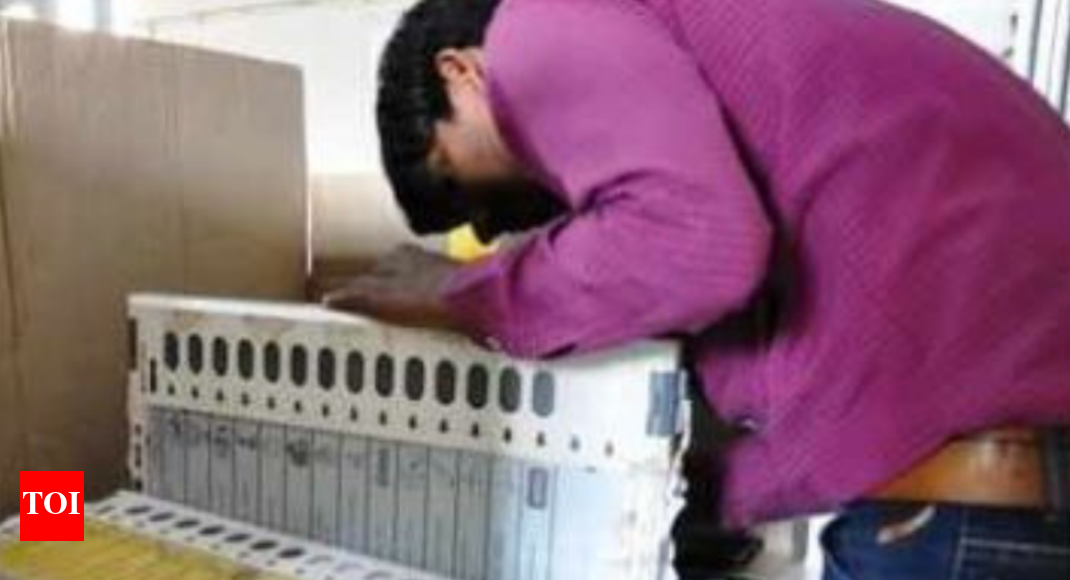 [ad_1]
AIZAWL: After two days of piracy around the office of the main electoral leader Mizoram SB Shashanka, the NGO Coordination Committee refused a protest after the Electoral Commission (ES) called Shashank in New Delhi and set up a group to examine its claims.
"The European Commission has adopted wide-ranging resolutions of the Coordinating Committee of the Missouri Non-Governmental Organization," said Pawan Diwan, Vice-President of the European Commission, on Wednesday. The main election committee in Jharkhand, Lalbiaktluanga Khiangte, Mizo, will be part of the committee.
The EC's decision to call Shashank in Delhi was accepted by the Protestant organization as a positive sign, but they said they would accept the approach of waiting and control over the EC's decision. "If Shashank returns, the excitement will begin again," said Vanlalruata, chairman of the Coordination Committee of NGOs.
Thousands of protesters drove to Aizawl and accused the chief election officer of the office on Tuesday of two demands – that Shashank be removed and that Lalnunmawia Chuaungo, Secretary General for Home, be re-established.
Shashank complained to the European Commission that Chuaungo had intervened in the process when he doubted the need for massive security deployment in the elections and the "contradictory" moves to accommodate the 11,000 Bruiners living in the refugee camps in Tripura.
Chuaungo, a Mizo official, was then invited to Delhi and appeared in the Ministry of the Interior's office. The table organizations retaliated, painted Chuaungo as "hero of Mizo" and Shashank as sympathizer Bruja.
Brugi refugees escaped from Mizor in 1997 after ethnic conflicts and since then they have been living in six refugee camps across Tripura. There have been more attempts to relocate them, but none has been prolific until now – the Bruja refugees demand a better rehabilitation package and assurance of security before returning to Mizoram.
While he was disturbed by Shashanka, a tripartite European Commission team came in and talked with the NGO Coordination Committee that organized the protest. The talks were unsuccessful, and after the interruption of the mixing for several hours, the non-governmental organizations' coordination committee continued its protest. The Ministry of Labor and Labor of the Government of Mizoram, the supreme body of employees of the state administration, told the visiting European Commission that state employees would not participate until Shashank was transferred from the country. They set the 9th "deadline" for the EC to decide on its course.

[ad_2]
Source link