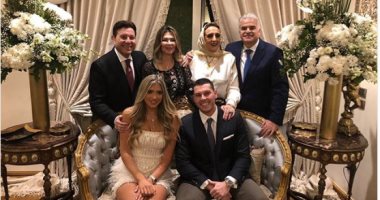 In a family ceremony, Hany Shaker, the head of the musical orchestra, celebrated Friday's engagement of his son Sharif with the daughter of Deputy Governor Nouran Hany Omar.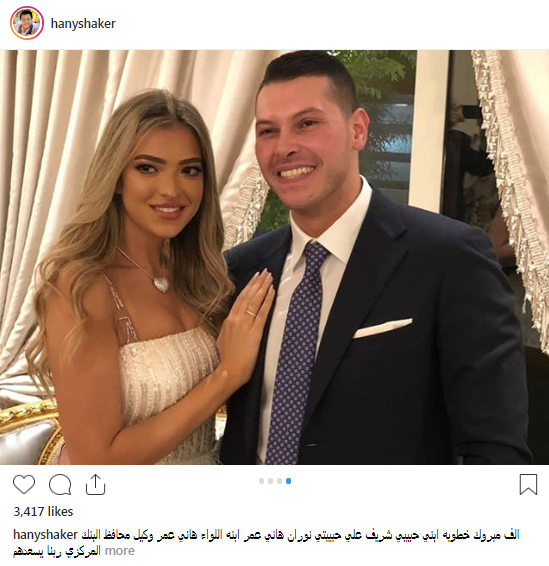 Hany Shaker celebrates her son's engagement
The marriage was limited to family participation, and artist Hany Shaker congratulated her son Sharif and his fiancé Nuran on this happy occasion.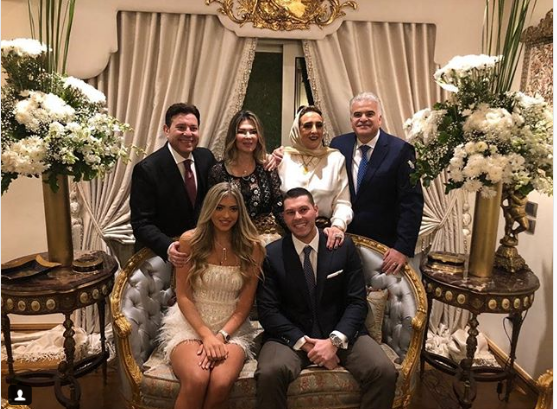 Family photo engagement ceremony
Artist Hany Shaker commented: "Congratulations to my son, Habibi, Sharif Ali Habib Nuran Hani Omar, his son, Major General Hani Omar, Deputy Governor of the Central Bank, our Lord is happy and blessed, God willing."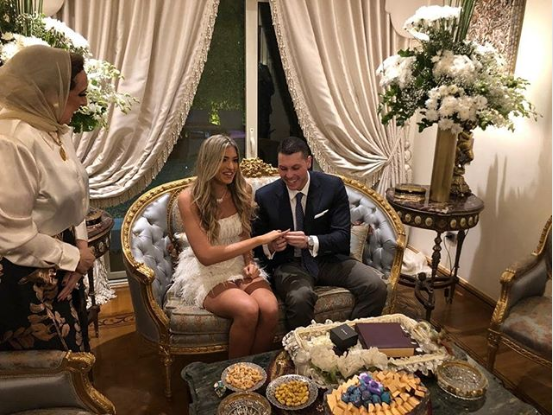 The involvement of the son of artist Hany Shaker
Comments and congratulations were sent by the supporters of Amir Al-Tarab, the artist of Hany Shaker, who wanted his son and fiancée lucky.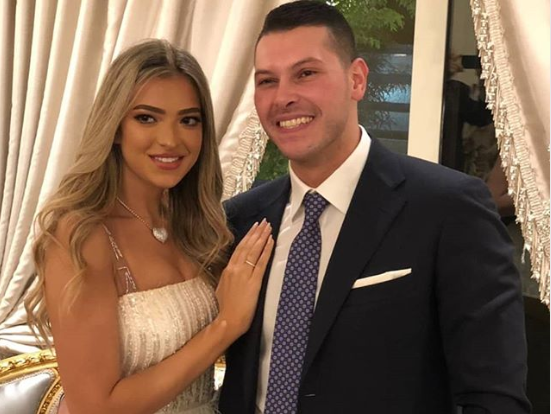 Sherif and Nouran
Source link