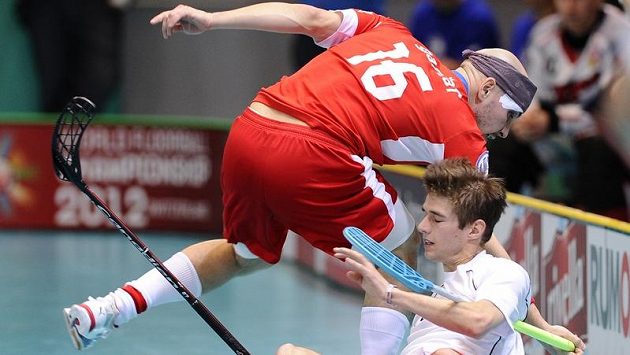 [ad_1]
The nine bronze medal winners from the world championships are in the final nomination of Czech players at the two-day World Cup in Prague. Eight players will debut in the selection of Finnish coach Petri Kettunen at the World Championship. Among them is a 14-year-old Filip Langer from Tatran Střešovice. After a six year break, Sparta Milan Garcar returned to the world championship, which was the only team at the last home championship in 2008.
Among the bronze medals from 2010 and 2014, Captain Matěj Jendrišák from Linköping and second striker Milan Tomašík from Mladá Boleslav. The precious metal in Helsinki was given by Garcar and Daniel Sebeek, from Helsingborg, left. Four years later Göteborg defended Patrik Suchanek of Helsingborg, Lukáš Veltšmíd of Malans and attackers Jiri Curney of Mladá Boleslav, Patrik Dóža from Köniz and Tom Ondrušek from Chodov.
Garcara, Jendrisak and Tomasik are waiting for the fifth world championship. On the other hand, Langer Bauer from Mlada Boleslava, Martin Kisugite from Langnau, Martin Prazan from Chodov and attackers Adam Delong with Josef Ripar from Vítkovica and Mikuláš Krbec from Chodov first, who will experience the atmosphere of a big international event with goalkeeper Langer Lukáš Bauer from Mladá Boleslava. Langer will be the youngest Czech player on the world championship in history.
The Czech team will join the championship on Saturday, December 1, at 18:15 against Germany. A day later, they are waiting in elementary group A from 17:00 in Latvia and on Tuesday, December 4th, at 7:30 pm in Switzerland. All your matches will be played at the O2 Arena during the tournament.
The nomination of Czech footballers at the World Championship in Prague (1-9 December):
Goalkeeper:
Lukáš Bauer (Mladá Boleslav)
Lukáš Souček (Vítkovice)
Advocates:
Jiří Bauer (FBC Ostrava)
Milan Garchar (Sparta Prague)
Martin Prazan (Chodov)
Martin Kisugite (Tigers Langnau / Switzerland)
Ondřej Němeček (Linköping / Sweden)
Patrik Suchánek (Helsingborg / Sweden)
Lukas Veltsmid (Alligator Malans / Švýc.)
attackers:
Marek Beneš
Filip Langer (both Tatran Střešovice)
Jiří Curney
Milan Tomašík (both Mladá Boleslav)
Adam Delong
Josef Rýpar (both Vítkovice)
Nicholas Krbec
Tom Ondrušek (both Chodova)
Patrik Dóža (Köniz / Switzerland)
Matěj Jendrišák (Linköping / Sweden)
Daniel Šebek (Helsingborg / Sweden).
[ad_2]
Source link