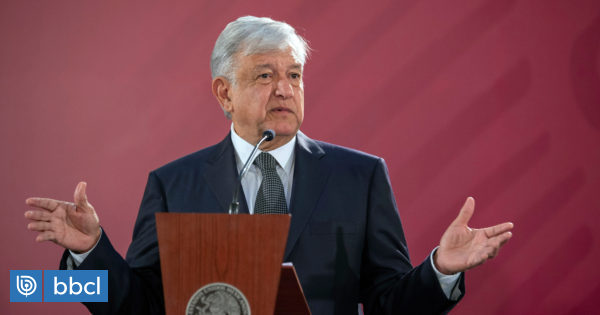 Private analysts cut their forecast for the growth of Mexico's economy in 2019, which will be the The first year of the leadership of the leftist leader Andres Manuel Lopez Abrador, According to a monthly survey released Monday by the Aztec Central Bank.
It is expected that the gross domestic product (GDP) will grow by 1.9% A drop of three tenths Compared to 2.2% of the previous survey, according to the mid-November study, made between 31 local and foreign analyzes and consulting groups.
Last week, the Central Bank of Mexico also slightly reduced its growth expectations for 2019, when it explores the second largest economy in Latin America. Grow between 1.7% and 2.7%, Compared with a previous estimate of 1.8% and 2.8%.
The Bank argued that "there are many elements of uncertainty" about the economic performance of Mexico next year, including the details of the 2019 economic package that the new government has a deadline to submit until 15 December.
Private analysts also raised their estimation for the exchange rate directly at the end of 2019, which is a Deterioration in the value of the Mexican Peso.
The forecast was 18,90 pesos per dollar in the October Survey 20.33 in November.
In another report, Banco de México reported that Remittances of money The Mexicans living abroad, mainly in the United States, sent to the country, added 2,940.08 million dollars in October, an increase of 3.4% over the same month last year.
The accumulated amount from January to October is 27,616,59 million dollars, An increase of 10% compared to the 25,109.18 million from the same period of the previous year.
Remittances, which in 2017 totaled 30,290,54 million dollars, are one of the major sources of foreign currency in Mexico, comparable to the income generated by tourism activity and oil exports.