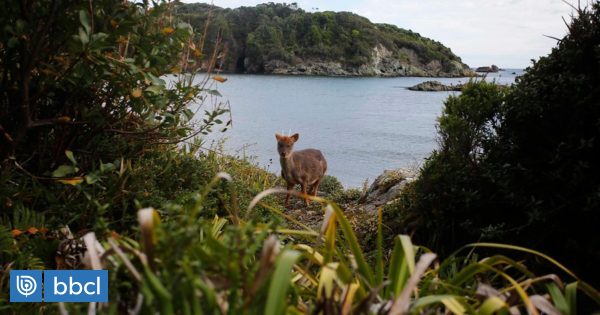 The Agriculture and Livestock Service (SAG) is investigating an animal abuse case in the Paillaco sector of the Los Ríos region, after a video uploaded to social networks showed a hunting pudding that would even be grilled.
Molestia caused the video to be loaded into the social network Instagram, which recorded how the hunting was in the courtyard plot, and then it turned out to be dead.
The fact was revealed when fun revealed via the Twitter account, which then collected the Instagram Stories series.
The record shows pictures of young beer drinking beer, roasting meat, all in connection with the previous hunting of the sample at risk of extinction.
For this reason, the public ministry has ordered the care of the investigating brigade against offenses against the environment and heritage of the PDI, confirmed by the subtitle Carolina Herrera.
"We have done a Paillack prosecutor's office to request the investigation into publications in social networks about the death of puddles, protected species as vulnerable," he said.
Paillaco Chief Prosecutor Marcelo Leal stated that the analysis of audiovisual material will be the key to finding those responsible for this alleged crime.
"These are general measures to determine the existence of a crime, capture videos that would ultimately report on the origin of this, as well as to identify those who participated," said the persecutor.
Even if it is a criminal offense, what corresponds to the formalization of the investigation, responsibility should be punished with a prison sentence, prosecutor Leal warned.
Regional Director of the SAG, Daniel Escobar, showed the readiness of the service to participate in the investigation, and thanked the community that accuses and accused the social network of accusations of what happened.
"Thanks to the citizens for the care they have in caring and protecting indigenous species. In these cases, when there is a violation of the law protecting indigenous species, the appeal is submitted to the competent agencies, in this case the PDI and the prosecutor," said.