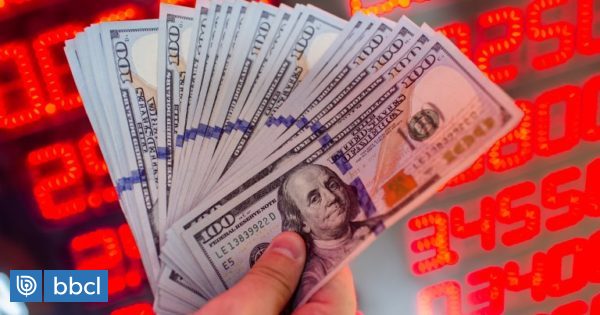 The dollar fell by $ 3.8 on Monday compared to the value recorded on Friday, after the agreement reached between presidents Donald Trump of the United States and Shi Jinping from China.
It was Saturday, when both leaders agreed not to start new tariffs for their products from January 1, during a dinner held in Buenos Aires, Argentina, on the sidewalks of the G20 summit.
At the end of the Monday, the dollar was valued at $ 669 in Chile, but its decline was across the world. Only two currencies between the emerging ones (the Indian Rupee and the Turkish Lira) depreciated in the scenario, down 1.24% and 0.18% respectively.
According to Pulsau, this behavior is due to the climate of confidence among investors after the agreement that has been motivated to invest in currencies more risk than the dollar, since the PMI (Purchasing Managers Index by its Acronym in English) Manufacturing China exceeded market Expectations.
Copper, meanwhile, rose 1.64% on the London Metal Exchange, It. $ 2.82, and the dollar index fell by 0.17%.