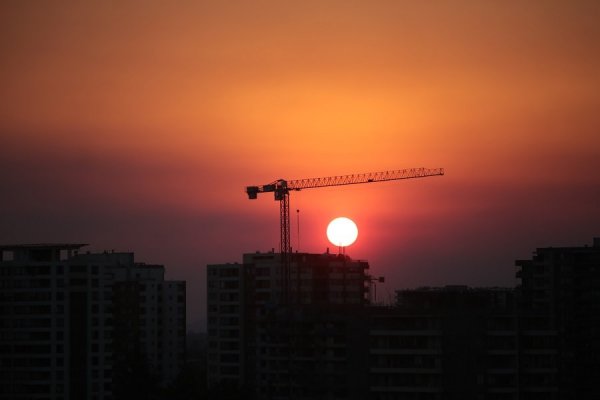 The monthly index of construction activity (IMACON) registered an increase of 1.0% in twelve months last September, accumulating a 3% annual increase so far this year.
The Monthly Index of Construction Activity (IMACON), prepared by the Chilean Chamber of Construction (CChC), recorded an increase of 1% in twelve months last September, accumulating an increase of 3% per annum so far of the year.
The president of the association, Patrizio Donoso, noted that "although there is a moderate increase in the construction index, it is the eleven consecutive month with positive figures that, along with the expectations of the entrepreneurs of this sector, have become more Optimistic about what has been observed in the last years, they are still an impulse to continue working to impress our industry with more and more dynamism. "
Subcompany
Sectoral employment registered a 2, 6% annual increase in September, which is broken down by a 1% expansion in twelve months of laying employees, reflecting the creation of 5,000 jobs for a year, workers on their own, they also expanded The same time (8.9% per year), which included the creation of 16,000 independent jobs in the sector.
The supplier sales index fell for the eight consecutive month, standing at -5.7% in twelve months. On the other hand, the material dispatching index, which is the requirement for heavy construction materials, increased by 4.2% in July, one of the highest levels recorded this year.
The activity of general contractors increased by 9.8% per annum in September, the largest improvement evidence in two years and higher than the first sixth record (-4.9% on average), the result of which was explained among other factors by the higher Levels are observed in terms of earthmoving and civil work and assembly activities.
The income from building permits decreased in annual terms (measured in M ​​2 and expressed in a seasonally adjusted three-month moving average), standing below the record observed the previous year and close to the 2016 levels, but in the annual accumulated result Is greater than that evidenced in 2017. Thus, according to preliminary figures, the area approved for building contracted 8.8% in twelve months. On this occasion, both the permits for housing and non-housing purposes showed an annual decline.
Source link