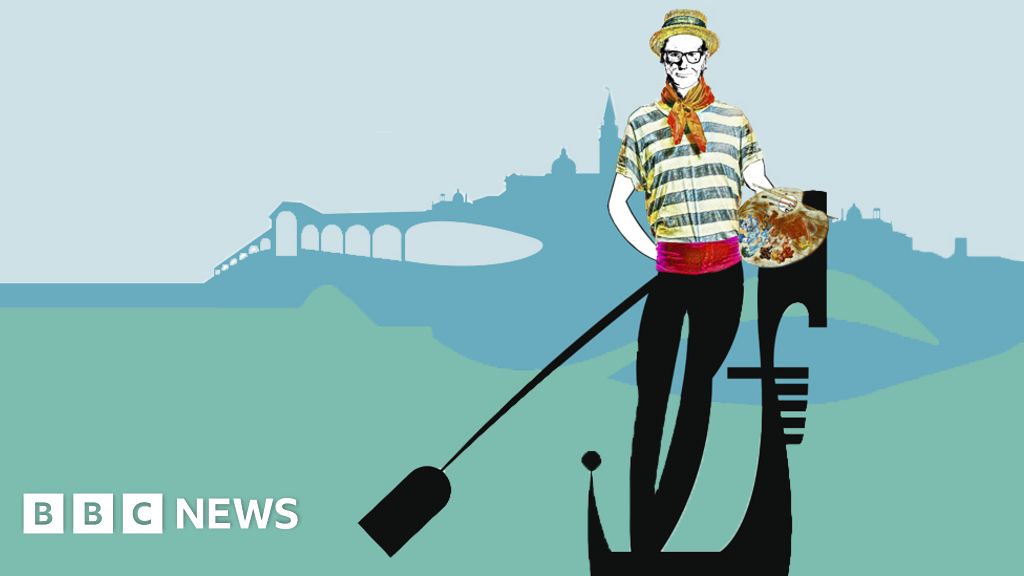 [ad_1]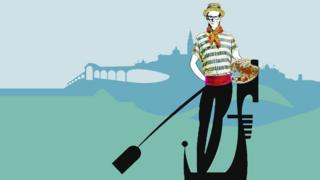 The week's unique "Private View" of the Venice Biennale (which opens today) was a strange effect. It's like it's dropped in the middle of a Veson movie.
The place is set with letters. Artists, posers, dealers, cashiers, billionaires, bureaucrats, fakes, freeloaders, snobs, journalists, Pseudos, Hustlers, and Narcissists all cram into tiny spaces and noisy halls to get a glimpse of some box-fresh contemporary art.
They are not a hype as you can find in Coachella or XJAZZ in Berlin. They are more clamorous than glamorous. Art is a shared interest but not the thing that really binds them. Money and status are the currencies that count. You do not need both, but you certainly like hell need one or the other.
It is a once-all-year event that was founded in 1895 to promote Italian art before morphing into an international exhibition with countries that are competing for their best at show.
Mussolini popped onto it in the 1930s as a way of promoting his fast-paced agenda, leaving a likely uncomfortable air of nationalism around which is now a global contemporary art event based around the nation.
Never had time for anything more than a quickie.
Take a look, take a picture, post to Instagram, move on.
There is relentlessness.
Those spaces that require free alcohol always seem to be most popular. Or those who suddenly become "hot" as the word of some "amazing work !!!!!" Spreads like a virus through the Gardini Gardens, which serves as the Biennale's picturesque base camp.
The severity level is at feverish pitch, fluttered by double expressos and a fomelo so deep that you can see the terror lurking in the eyes behind every pair of Tom Ford sunglasses.
The scale of the event is staggering.
There are 90 national pavilions, each with its own bazaar exhibition, which commissioned the work of an artist, or artist, to present the host country.
Added to this is a tremendous one-off exhibition spanning two massive buildings, which this year was put together by a curator called Ralph Rugoff whose day's work is running the Hayward Gallery on London's Southbank.
There's more.
If the aforementioned was not enough to satisfy even the most insatiable art lover, then myriad other off-site shows were not invited to take part in the main event: a kind of Venice Biennale fringe, I suppose.
No one needs this much art, it is totally overwhelming while, paradoxically, it is often totally underwhelming. If the Venice Biennale was a climbing rose it would have been hacked back to manageable proportions long ago.
But it is not.
There is a hasty success of the trade show-guest attraction, which is why hundreds of thousands of tourists participate in the long hot summer look for meaning, guidance and some intellectual way in our increasingly secular, divided, complex world.
Will they find what they are looking for in the 2019 edition? You hope so. I have.
Not at the German Pavilion, which contains a rigorous post-industrial installation so serious it is unintentionally strange.
Quite the contrary to the French Pavilion, which is hilarious on purpose.
The Turner Prize-winning artist, Laure Provoost, has created a full-fledged surreal, humor and ibelient eccentricity. If the Venice Biennale is a theme park of sorts, then Pravost's invitation to climb into the abdomen of an octopus is his star attraction.
You enter through a tight back door and step into an excavated cellar of the artist and her bunch of freaky pranksters dug in to enter the locked pavilion in January while fired from the Venice bed's Grand Canal. That's their story anyway. And by the Corboration, they have expressed their say in the room above in the grubby form of dreaded Detratas, such as old plastic bottles, rusted cans and stinging seaweed.
The floor is light blue with a translucent, elastic surface that tricks you into thinking you're tipping over through dirty water. Walk with the run and it eventually leads you into the gates of eight-limb Cephalopod artist, who is very dark.
An elegant film plays among scattered stone effect chairs placed on a spongy carpet that feels like it may be the lining of the stomach octopus.
It is disconnecting. And Nuts: An eccentric but sincere celebration of the wonderful gift that is human imagination.
It can also win the top prize.
It would get my vote.
But there is a strong competition. The Lithuanians have built an off-shore beach with Sunbathers whom you peer down as they break into the Opera.
And it was a lot of chatter about the Philippine Pavilion, which features an archipelago of glass topped platforms on which you walk and look down at household objects arranged beneath your feet. It is fine, but rather than glass flooring, barely shattering.
The Ghanaian Pavilion, on the other hand, is excellent and will provoke the watery world to run for its money when it comes to the award for the coveted Golden Lion for Best National Pavilion.
It was designed by the architect David Adjay, who created a series of galleries of roughly finished curved walls, on which hangs some first-class art. A group of El Anatso's famous flash-top wall hangs to fill one space; Behind them is a tear-inducing three-screen film by John Akomphrah that changes climate, imperialism, and animal migration. The best of all, in the round center, are nine portrait paintings of the imagined subjects by the talented lion eyedam bookboy (who was a turner prize runner in 2013 the year of the Laure Prost).
Other highlights include Michael Armage's paintings (and sketches), which are in the main exhibition, such as those by rising stars Njideka Akunyili Crosby.
Both are very good, like Artur Jaffa: three to see between a half-baked mechanical contraptions and various drama installations made by various artists who can be collectively as much as Hall.
Another tip should decide to take on the Venice Biennale Challenge.
Famous for some time to see Edmund de Vaal's installation in the Yiddish Museum (about 30 minutes from the Garden Gardens by Vaporetto) in the Campo Ghetto. The bestseller and author of the best-selling Memory Hare with Amber Eyes made a delicate and thoughtful group of new work and placed it with sensitivity around the 16th century, synagogue, Canton Skuola.
By the end of your Marathon Art trek you will be ready to finish off with a couple of great beliefs. The drink that is, not the painter.
[ad_2]
Source link