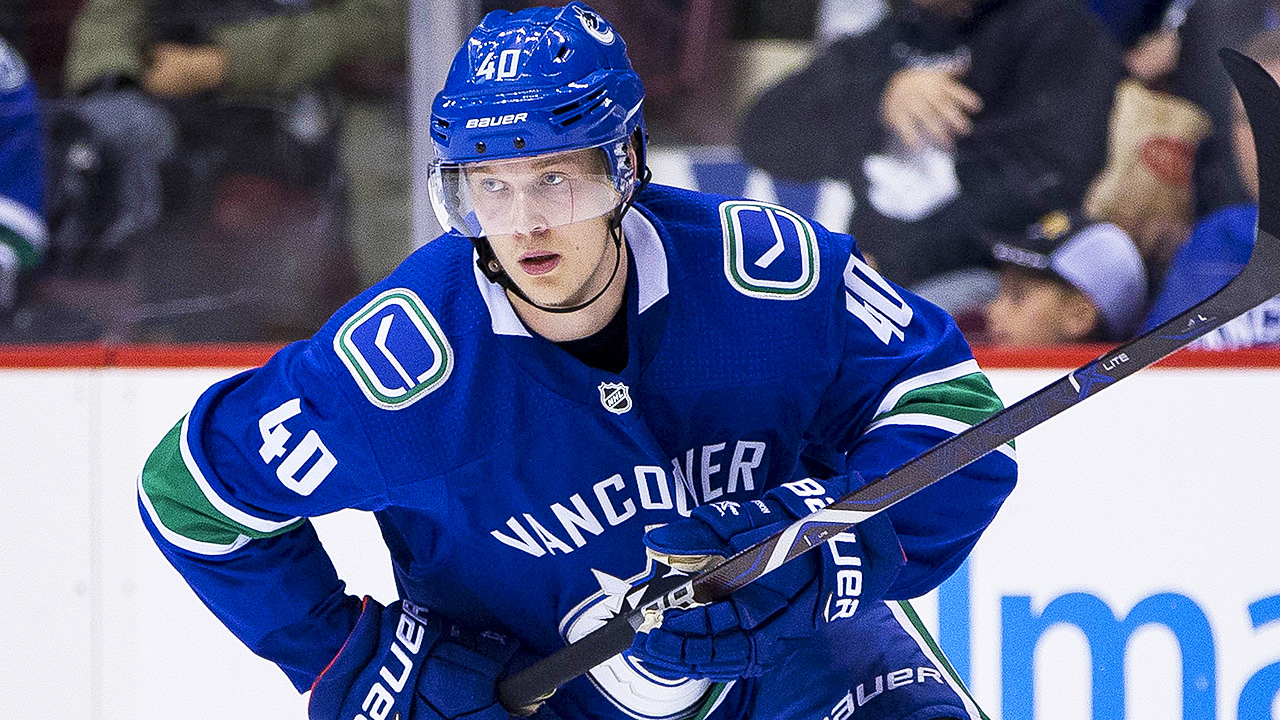 [ad_1]
Vancouver Canoes Rookie Sensation Elias Peterson says that the awkward collision between him and jespery kotkanyiemi was a serious accident and that there was no malicious intent behind the way the Montreal Canadians forwarded him down.
"He hooked my leg a bit – I went to reverse or stop him – and it was a coincidence," Petersson told NIC Kipreos as part of a re-ranging one-on-one interview. "We got tangled up, we both fell down and I got into an awkward position. It's not a dirty game or something. He apologized afterwards, which shows him good sportsmanship. So it's really unlucky for me and there is nothing Too serious.
Petersson was forced to leave the Canucks 2-0 loss to the Canadian Thursday midway through the second time when he appeared to maintain his right leg falling uncomfortable to the ice after getting tangled up brought down by Kotcanymei.
No punishment is called for this game.
On Friday, Canucks said there was no chance of returning to their top scorer and revealed he was killing a right knee injury.
Despite the bleak appearance of a knee-related problem, Petersson is in high spirits.
"I'm good," Petersen told Kipreos. "Feeling better today than yesterday. I can go normal, so that's okay."
The 20-year-old peddler Anson emerges as a clear-cut frantrender-leading trophy trousers leading this time into points (42), goals, (22) and assists (20).
You can see Peterson's full-length sit-down interview with Kipreos Saturday on Hockey Central Saturday before the Canaks take on Toronto Maple Leaves.
[ad_2]
Source link