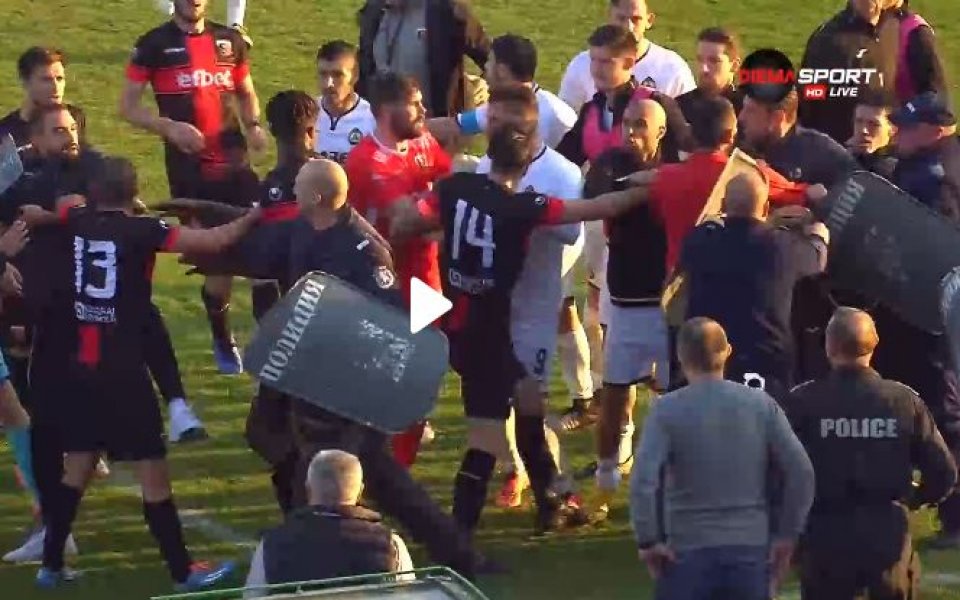 [ad_1]
Cruel sentences were played in scandalous scenes after the match between Slavia and Lokomotiv Pd from the 15th round of the First League. The meeting of the national stadium "Vasil Levski" ended with a strike in the center of the court.
Footballers of both teams, as well as staff at the headquarters, took part in unpleasant scenes after the last judge's signal.
The Bulgarian Football Federation Disciplinary Committee is expected to discuss the case by the end of the week.
Dimitar Vesalov of Lokomotiv Plovdiv demanded the revenge of the chief referee Petar Kostadinov. The "smurf" defendant received a red card due to his reaction. Then he went to the barracks, instead of going, a large number of players and staff from the seat. It only took a few seconds, but there are still ugly scenes. Slavic goalkeeper Slavia Radostin Stanev was among the active in the store.
The police acted swiftly, but passion was hot in the National Stadium tunnel.
After the match, the coaches refused to comment on the scandal.
Slavia and Lokomotiv Plovdiv finished the match in the 1st round of the 15th round. Already in the 1st minute Ante Aralica scored a goal, and in the second part equalized Ilian Miščanski.
[ad_2]
Source link