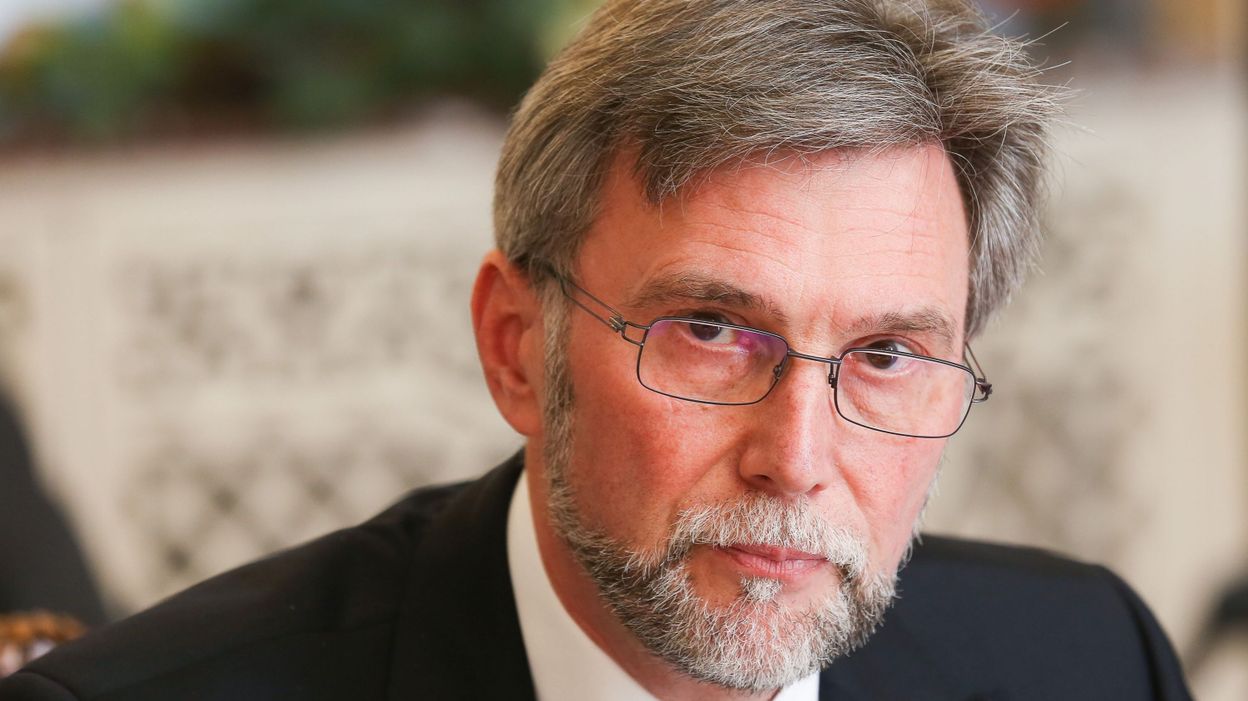 [ad_1]
He is the man who has officially approved the deflection of Libyan assets' interests. Marc Monbaliu, this senior official is now a retired person. The Parliament's Finance Committee must question its precise role in this matter. He contacted by phone, he agreed first with some of our questions.
Who approved the defilement of Libyan assets? This money, estimated at hundreds of millions of euros, has passed from Belgian banks to Luxembourg, the United Kingdom and Bahrain before it might end up in the hands of terrorist militia in Libya.
In response to this question, Finance Minister Johan Van Overtveldt (NVA) presented a letter to the House Finance Committee on Wednesday. This letter is signed by Marc Monbaliu, former Director General of the Treasury; is of 4 October 2012 and mentions the thawing of the interests of Libyan funds based on European law.
"The Council's Legal Service and the External Action Service consider that there is no longer a legal basis for the freezing of the interests of these funds, which is in line with the 2009 resolution of 16 September 2011."(paragraph 2 of the document)
"I will answer the Commission's questions"
Following the publication of this letter, Marc Monbaliu became the center of controversy, the one with which the scandal occurred. We contacted him. "I told you, I left some shadow over my name. We will see how it evolves. I will answer the Commission's questions". These questions will come to him by post; he will have two weeks to answer in writing.
Today, he respects the content of his answers in Parliament, but he agreed to give us some keys to understanding to see more clearly. In 2012, we found that the Director General of the Treasury had the authority to sign the financial embargo. This means that at that time he had a special authorization from his supervising minister, Steven Vanackere (CD & V), to sign these documents himself.
"At that time, this request arrived. I did not have a reason for refusal"
As far as the procedure leading to the signature is concerned, it is always the same. Firstly, a request has been made to remove the freezing of these interests. Who did it then? This is still unknown. Then the different needs of the analysis are analyzed by demand. If accepted, they will be sent to the Director-General, who then approves – or does not request. "That request was then received. I had no reason to reject it"says the former senior official.
Marc Monbaliu, currently sole responsible for the outflow of these interests, is advocating: "It seems that I took this decision alone, that's not the case."The former senior official said he was ready to answer any questions that would be required in full transparency.
[ad_2]
Source link