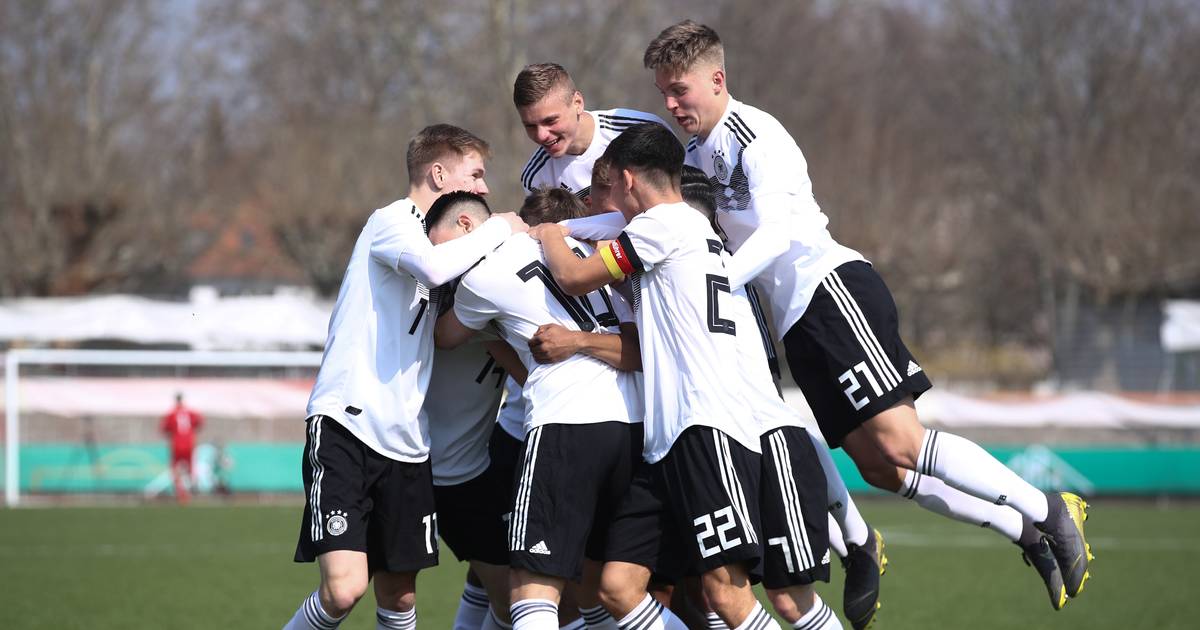 [ad_1]
U17 with European Championship victory
Update
The German U17 is in the final group match at the European Championships in Ireland. Against Austria, the team of Michael Feitenbeiner celebrates a victory.

The German 17-year-olds have celebrated a convincing conclusion from the European Championships in Ireland.
Against Austria, the team of the outgoing team at the end of the national team won Michael Feitenbeiner 3-1 (0: 1) and finished third in the D Group. Even before the match, the selection of the German Football Association (DBB) has no chance of progress.
"We showed a good game, got the desired victory and so properly accepted by the European Championship," said the Feitenbeiner: "That team despite 0: 1 deficit and the already established European Championship broke this trend and won the morale and Character of the guys. "
Italy a certain group of victory
Rapid Vienna (7) dollypans took the lead for the Estonian, who also retired. Following the break, Cologne's Marvin Obes (48), second-tiered Hertha's BSC (53) and Austrian second-line Karim-David Adeemeye (67) ensured victory.
Earlier, it gave the German team 1: 3 against European runners-up Italy and 0:01 against Spain. The Spain victory secured Italy by 4-1 (1-1) against Spain. The final will take place on May 19 in Dublin, defending champions being the Netherlands.
Order Now the current Jersey from the DFB team – click here for the store! | DISPLAY
[ad_2]
Source link