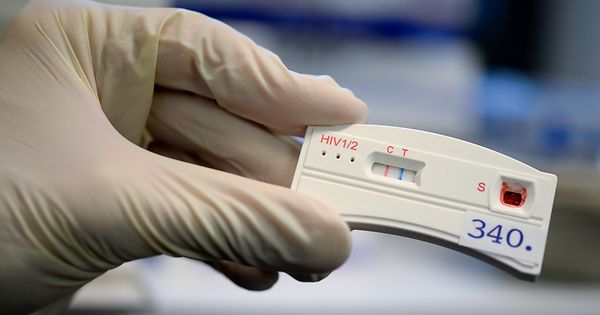 Before World AIDS Day, the leading health care institutions in Europe have called for an improved testing strategy.
The number of people living with undiagnosed HIV increases in Europe, said the European Office of the World Health Organization and the EU. Health Authority ECDC Thursday.
(AP) – more than half of the infections are only diagnosed at a late stage, when the immune system has already started to fail. This is a sign that the testing strategies for early detection of HIV are not working adequately in the European area.
According to the WHO European and ECDC annual report on the situation of HIV and AIDS in Europe published on Thursday, Was diagnosed with HIV in almost 136,500 people on the continent in 2019.
---
---
Approximately four-fifths of the new infections occurred in the eastern part of the European area, but only less than one in five in the European Economic Area (EEA). Even if the trend in the region as a whole has stabilized in recent years, see pThe number of people newly diagnosed with HIV has increased by 16 percent since 2010. AIDS was diagnosed in around 12,500 people in 2019.
Early diagnosis is important
"Despite the current focus on Covid-19, we must not lose sight of other public health issues such as HIV"Said ECDC Director Andrea Ammon said. An earlier diagnosis of HIV is of the utmost importance.
---
---
WHO Europe counts a total of 53 countries in the European area, including large parts to the east of the EU, for example Russia and Ukraine. A total of almost 900 million people live in the region, almost 508 million of them in the European Economic Area, which, in addition to the 27 EU member states.
World AIDS Day was launched by those in 1988. It is celebrated every year on December 1stTo promote awareness of the disease AIDS caused by the human immunodeficiency virus (HIV).
Follow us on Facebook and Twitter And subscribe to our newsletter.
---